Introducing the newly appointed "Youth Network Members" for the Lancet Standing Commission on Adolescent Health and Wellbeing
Congratulations to the six "Youth Network Members". We are thrilled to announce the six successful candidates to The Lancet Standing Commission's Youth Network. As members of the Youth Network, over the next 6-9 months they will work with both youth commissioners from the 2016 Lancet Commission on Adolescent Health and Wellbeing (Dakshitha Wickremarathne and Kikelomo Taiwo-Idowu) to develop a plan for broad youth engagement with the Standing Commission. Additionally, they will engage with members of the Standing Commission in its work-plan
The Youth Network will work with the Standing Commission to take forward the work around the six recommendations from the 2016 Lancet Report. This included recommendations for engaging and partnering with young people as agents for change.
Amanda Bosco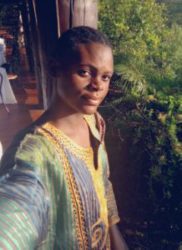 Amanda is a youth activist and human rights defender advocating for LGBTI rights, sexual and reproductive health rights. She is a peer educator for the Uganda Youth and Adolescents Health Forum where she reaches out to grassroot communities including young key populations. Amanda is a civic graduate of the Young African Leadership Initiative (YALI). She is also a volunteer with the youth coalition for sexual and reproductive Rights and the UN women informal reference group on LGBTI issues. Amanda is currently pursuing an undergraduate degree in Business administration and also working part-time at Transgender Equality Uganda as an advocacy officer.
Jordan Tewhaiti-Smith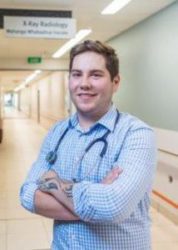 Jordan is currently a medical student from Martinborough, New Zealand who has a passion for Indigenous health, Māori health specifically. Since a young age, Jordan has realised a desire to change the health outcomes for his people and brings with him a network of Māori individuals all who stand for their own whānau (family), hapū (sub-tribe) and iwi (tribe). Jordan has a strong interest and belief in the effects of research on the health of communities, and has completed projects is the fields of Māori health (hauora), children's health (tamariki ora), gang health and the health of young men (tāne ora). In his short time after finishing high school Jordan has worked with multiple organisations focusing on health and health workforce development these being Kia Ora Hauora (an organisation working with Māori youth to support them into health careers), the Māori Health Workforce Development Unit and the University of Otago. Jordan has represented Māori at key organisational events, most recently winning the Royal Australasian College of Physicians Indigenous Prize. Jordan is proud to now be representing Youth and Adolescent Health at an international level and this further supports his innate commitment to improving health for young people. Na reira, naku te rourou, nau te rourou ka ora ait e iwi (with your basket, and my basket, the people will live).
Mariam Naguib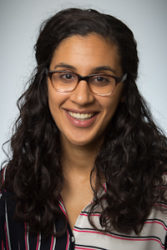 Mariam Naguib is a medical student at the University of Toronto. She is interested in the intersection of health equity and human rights though the lens of systems thinking and advocacy. Her work has focused on health systems with her current work with the Munk School of Global Affairs on reaching the hardest to reach, her past work as a Junior Fellow for Engineers without Borders on water and sanitation and her work at McGill University on access to health care for refugee claimants in Canada. She seeks to empower youth through her efforts on restorative justice circles, and create ways to channel their passions with past coordination of the Amnesty International Human Rights College and in her everyday encounters. Mariam can be found navigating the power of Twitter, @mariammnaguib.
Natasha Kaoma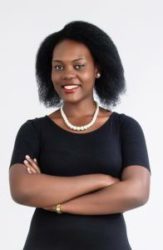 Natasha is an international sexual and reproductive health and rights advocate and Medical Doctor. She is passionate about the empowerment of youth, women and girls which promoted her to co-found Copper Rose Zambia, a youth-led organization that works with adolescents and women by providing sexual and reproductive health and rights (SRHR) awareness, menstrual hygiene programs and economic empowerment. Natasha has over 8 years experiencing in advocacy for youth friendly services and SRHR awareness. She has been involved in the integration of family planning, SRHR and menstrual hygiene management in adolescent health programming. She serves as the Country Coordinator for the International Youth Alliance for Family Planning, is a member of the Youth Coalition on Sexual and Reproductive Rights, where she supports the inclusion of young people in policy making with regards to reproductive health. Natasha is a 2017 Queens Young Leaders award recipient, Zambian Women of the Year-Healthcare Champion, Local Pathways fellow, Royal Commonwealth Society Fellow, and an Alumnus of both the University of Delaware and University of Zambia. She is currently pursuing a qualification on Leading Change at Cambridge University, UK.
Shanshan He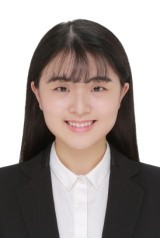 Shanshan is a young activist promoting adolescent and youth sexual and reproductive health (SRH) and rights. Volunteering for over 4 years in China Family Planning Association (CFPA), Shanshan was elected as the Alternate Youth Representative of IPPF ESEAOR, sits in the Regional Executive Committee, and represents ESEAOR in the Governing Council. She used to serve as the National Coordinator of Youth Peer Education Network (Y-PEER), supported by UNFPA. With the experience of coordinating with more than 200 universities and conducting peer to peer trainings, Shanshan works collaboratively with different organizations and youth groups. She is now leading China Youth Network (CYN), a first ever youth volunteer organization that undertakes peer education on SRH and advocates for SRH and rights for young people (aged 10 to 24) in China.
Surabhi Dogra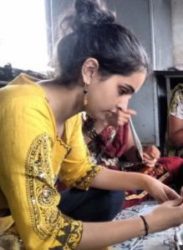 Surabhi is a budding development professional from India. At 16, she undertook a school-level UN MDG-5 project supported by UNICEF India and Bhutan, which fuelled her passion to delve into the discipline of public health.  She received the University of Delhi Gold Medal for her academic performance in her bachelors' degree in Mass Communication. She completed her Master's degree in Social Work in Public Health from the Tata Institute of Social Sciences where she received awards for best fieldwork and academic performance. Her Master's Dissertation was focused on researching the impact of access to mHealth on maternal health. She hopes to synthesise her academic interests and visual communications training towards advancing the field of Health Communications in India. Her other areas of interest include mHealth, reproductive health, ICTs in development and youth advocacy and communications. Through her fieldwork experience and internships with organisations such as SEWA Bharat, YWCA and Tata Memorial Hospital, Surabhi has and continues to engage with adolescents across urban slum settings of Delhi and Mumbai as well as rural villages of Rajasthan and Maharashtra.  Surabhi enjoys capturing rural life through her lens in her spare time. She has also enjoyed exploring theatre as a form of expression for young people in the capacity of an actor, writer and director.