Fantastic to see the recent comment in The Lancet by Richard Horton calling on the UN agencies and funders to continue and improve their support of a comprehensive Global Adolescent Health Agenda.
Two of the new Youth Network Members of The Lancet Standing Commission on adolescent health and wellbeing have brought their voices to support his call and to appeal to all young people to join the conversation using#LancetYouth #ask4adolescents.
For more information and to get in touch with the youth network subscribe to our newsletter and contact us via email our email enquiries@adolescentsourfuture.com.
Environmental threats to youth health
The recent comment titled "Offline: Adolescent health – vulnerable and under threat" along with the viewpoint titled "Age of Adolescents" published in The Lancet have again brought focus to the critical need to address health and healthcare for adolescents. There is a need to move beyond previous haphazard approaches of looking at years of growth and development in order to translate knowledge into concrete action on the ground for adolescents.
By virtue of being born into or merely existing in today's world, we involuntarily put ourselves under the constant threat of health risks. The simple and basic act of inhaling air is now linked with exposure to hazardous levels of particulate matter. From the food we eat to the health services we can or cannot receive – the question that arises is how much agency do we, as adolescents, have over shaping our own health trajectories?
South Africa's water crisis is an example of how the phenomena such as the global water risk are no longer limited to probabilities of the future but have rather become lived realities of the present. Climatic events have the potential to further deepen the pre-existing disparities in health, accessibility, affordability and quality of healthcare. Addressing the unique health needs of adolescents and creating indices to understand the impact of external events should be of utmost priority not only in a rapidly changing physical environment but also importantly in the geo-political environment, especially within conflict and humanitarian settings.
With many political leaders refusing to acknowledge climate change, the environment has long been treated in isolation from other policy areas including health. There is a need for greater linkage between planetary change and the functioning of civil society. Adolescents today are at a higher risk of facing adverse health outcomes by virtue of inhabiting polluted spaces inherited from previous generations. This calls for policy making that incorporates the concerns of today's adolescents to mitigate the intergenerational inequality of opportunity for this generation who are inheriting the world that has been wrecked by previous generations. It is essential then, to have effective youth voices and participation today more than ever.
"The advent of adolescent health has opened a door to young activists and professionals who are holding those in power accountable for their actions." R Horton, The Lancet
The world is constantly changing but the systems that provide for the needs and requirements of adolescent health are not up keeping up. Young people's voices are an essential part of making systems more accountable and responsive to their needs. Whether it is India's air pollution or South Africa's water crisis, environmental degradation has been accelerated by a lack of the required actions by government.
Apart from the forces of migration and environment that exacerbate intergenerational inequity, the digital wave is fast changing the supply as well as demand for healthcare services. The Lancet Standing Commission is addressing the intersection of such forces with adolescent health through continued efforts to create and strengthen adolescent health research. It is expected that the Commission's new framework of including the voices of youth advocates linked to broader advocacy groups will enable young people to participate at the table for the  adolescent health agenda. This collaboration of researchers, scientists, policy makers and young advocates is focused on both strengthening multidisciplinary evidence and creating a global movement for adolescent health.
"Science can provide an important lever of evidence to accelerate political action."  R Horton, The Lancet
The Lancet Standing Commission is providing a unique opportunity for young people to interrogate and interpret research, giving us the opportunity to translate and disseminate research and data to better inform advocacy and action measures.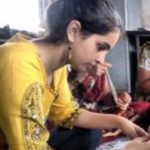 The wish is to move beyond tokenistic notions of youth participation by empowering young voices to bridge the gap of unequal access to authoritative scientific knowledge and information.
By Surabhi Dogra, Lancet Standing Commission, Youth Network Member.
Call out for Youth Voices: You are the ones to represent yourselves
Adolescent health has long been a neglected territory, in terms of age – women and children have traditionally received more attention – and in terms of the health sector in general, which is often a neglected area of government investment. I grew up in South Western China, where excellent school performance is the first and only priority for most families, and the psychological and emotional needs of adolescents are consciously or unconsciously ignored by the gatekeepers and our society.
Personally, I have seen young people who drop out of school, being tempted into drugs. I have seen young people suffer from unwanted pregnancies because they did not have the education and knowledge about sexual and reproductive health or their rights. I have seen young people blindly follow internet messages and do harm to themselves. I have seen young people so desperate they want to commit suicide because they are not understood by their friends nor society. Adolescent health is not only a matter of ill health. It is an integrated system shaped by education, sociological inequalities, digital media, economics, access to health care and health knowledge. And most importantly it can be shaped by youth engagement.
It is exciting that The Lancet Standing Commission on adolescent health and wellbeing innovatively and experimentally engages young people in academic research and I am excited to be one of the youth network members, to share my stories, as well as contribute my own unique voice and curiosity freely. Anyone of us cannot fully represent all groups of young people, and we call upon all youth advocacy groups to join their voices to ours so we can represent you at the Lancet Standing Commission table.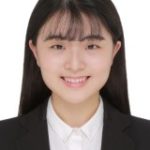 It is of vital importance that all adolescents speak up for themselves bravely and with ambition. Our generation is facing threats and challenges, and this is the time that we are going to make a change!
By Shanshan He, Lancet Standing Commission, Youth Network Member.