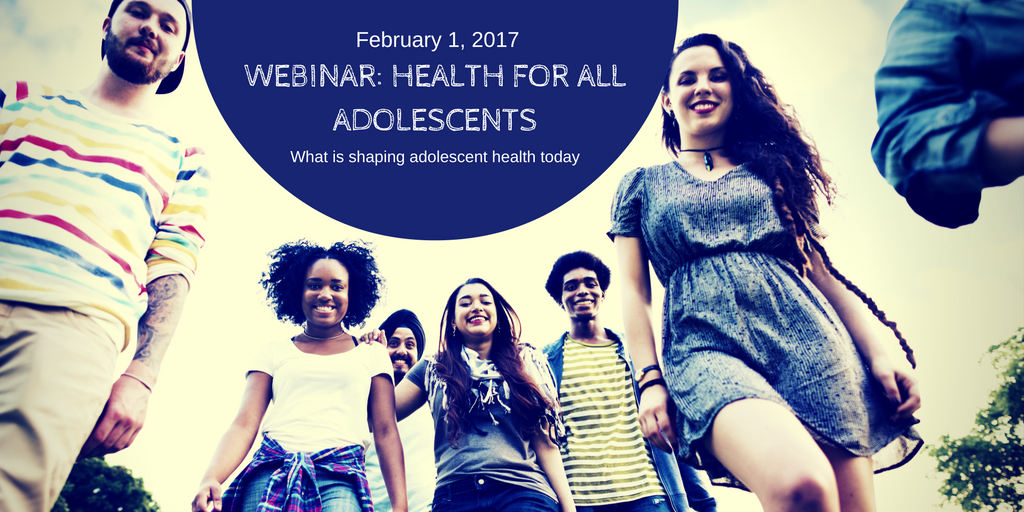 "Health for All Adolescents: What is shaping adolescent health today" Webinar
February 1, 2017
Globally, we have seen dramatic gains in women's and younger children's health, but adolescents continue to lag behind other age groups. Ensuring the healthy development of today's adolescents reaps triple benefits for their health now, for their future adult life, and for future generations. However, the factors that shape adolescent health span multiple domains and are complex. How do we, the professionals who work with youth, handle these factors? Find out by joining the "Health for All Adolescents" webinar.
This joint webinar, hosted by the American Public Health Association; The Partnership for Maternal, Newborn & Child Health; and the HHS Office of Adolescent Health, will feature representatives from The Lancet Commission on Adolescent Health and Wellbeing. It will provide an overview of the state of adolescent health across the globe and then take a closer look at the policies and multi-sectoral factors that affect adolescents in the United States. At the end of the webinar, there will be time to discuss concrete actions youth-serving professionals can take to support adolescent health.
Speakers:
Don't miss this event! Mark your calendars for Wednesday, February 1, 2017, and stay tuned for a post with a registration link for the webinar.